Genesis of the project:
MALL OF AMERICA builds on the American experience of project leaders.
The goal is to implement a new generation shopping center concept where the vector of development is the American culture and image.
The project is to provide an environment in which visitors and consumers will be able to bathe in a complete change of scenery, with numerous animations, proposed continuously, which will bring the consumers, make the signs live and dynamically optimize the center.
The goal is that our Mall become the reference on the French and world scale. To achieve this, we have identified several areas of development that will allow us to differentiate ourselves from what we currently have.

1.Retail businesses, our customers: signs mostly American / Anglo-Saxon and unpublished on the region see over the whole national territory. Our locomotives will enable us to considerably increase the number of visitors to the commercial area and will also represent our image of differentiation from the competition.
2.Marketing, our image of the factory: in order to accentuate our American image, we will develop a marketing unit to offer daily barbecues and events. This will really bring the Mall to life. A new Mall air was born; A commercial space under an atmosphere of amusement parks.
3.Communication: Our innovative economic model for the sector allows us to maximize communication. Take perfectly the environment, having a certain network, the Mall can have an international influence. Press, radio, television report, everything will be mastered to make known our Mall.
4.Its environment: Exceptional! Its commercial floor covers 174,000 m², it receives 8.6 million customers per year and weighs more than 519 million in turnover. The location of VEDENE is important because it is considered to be the largest commercial area in Europe and, with the arrival of Ikea, has become the regional number one of large and medium-sizedstores in France. Finally, these figures will increase considerably with the arrival of new parks like the recent AQUASPLASH (the largest in Europe) and the future by SPIROU ... without forgetting us!

Some ideas from the Mall Of America project:
- An exceptional inauguration day: opening ceremony, concert with internationally renowned stars, fireworks, animations ... and invitations from all the media.
- Special animations to celebrate the great moments that mark the life in the US: Thanksgiving, Halloween, Independence day ...
- An American fire truck, set up as a snack-shop to go through the streets of VEDENE and the surrounding area, to promote before opening and continuous animation; Just like the school bus.
- American police cars to create the atmosphere but also more seriously to ensure security with our security agents like the American police.
- The American cars museum based on cinematography, allowing to create a permanent attraction for the whole family throughout the year.
- Technology systems on all the complex (delivery service by Amazon drone, Apple access...)
- The replica of the famous statue of freedom as well as a hill in the image of Hollywood.

We plan to extend our image of the mall to the national level by setting up others in equally interesting areas and at the international level (United States, Poland, Spain ...). We have already carefully reflected on the export of our innovative concept by making some changes to adapt it to the target countries.
---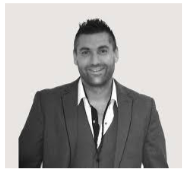 Sébastien BALDI - MALL OF AMERICA
TRAINING :
Graduated BAC, Trained to Marketing, communication and sales.
PROFESSIONAL EXPERIENCES/ WORKING :
Of creative nature, I traveled, during my school course, the United States. Thanks to this first experience, I was able to make several meetings allowing me to create my cosmetic company "MONTECITO". The management and the commercial policy that I carry out daily is recognized in my environment.
Since 2001 my brand is present in the market of North America and Europe. It is through the strength of this desire to succeed and respect in business that I have built up an important network with major buyers in cosmetics markets such as COSTCO, HAYHOLD, BED BATH & BEYOND, WALMART, HUDSON NEWS ... Today the MONTECITO COSMETICS brand is more and more appreciated by customers and distributors, thanks to my way of carrying out my missions and respecting the commitments I have made..
My strength also lies in my vision of marketing and communication, allowing you to have avant-garde ideas. It was with this vision and this way of working that I was able among other things to develop my network and give desire to certain businesses to come and set up in France for the first time.
All of its qualities will enable us to make great strides on the innovative development of our project.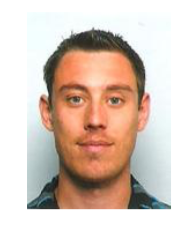 Guillaume DEMARQUE : MALL OF AMERICA
TRAINING :
Graduated in MASTER (BAC +5) at the University of Valenciennes (France), I was able acquire all the experience necessary to run a company.
PROFESSIONAL EXPERIENCES/ WORKING :
I have been an entrepreneur for 10 years and I have always been attracted and convinced by the American economic and commercial model: the MALLS. Curious in nature and endowed with a strong innovative spirit, I decided to live two years in the United States in 2006 in order to assimilate and understand all the strategies and all the mechanisms of the life of an American Mall. I have therefore traveled and analyzed many MALLs throughout the United States, so as to know their similarities and differences, the assets that I could import in France and points to improve each.
Through these experiences, I have sought to develop a network of partners who accompany me on the other side of the Atlantic: American brands, entrepreneurs ... This network has grown in France and has
been strengthened by political staff: , President of agglomerations, deputies. The whole of this network allows me to be able to set up and optimize the project as a whole, creating an innovative Mall.
Ambitious, dynamic, with a strong innovative spirit, I constantly put forward all my skills to perform and achieve the goals I set myself.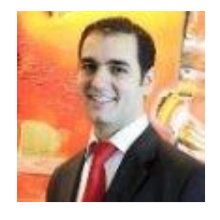 Stéphane LAZAR BENHAMOU
TRAINING
After obtaining a diploma of higher school of commerce in the fields of finance, taxation, legal, marketing, communication, and management and accounting. I graduated from a Wealth Manager and a Financial Investment Advisor degree.
PROFESSIONAL EXPERIENCES
I wanted to work in the field of wealth management consulting in order to build on my financial, tax and legal achievements during my studies and thus improve my knowledge. I have invested in different companies and have been actively involved in the development and growth of the company. I joined several services and worked in finance, real estate, insurance and in partnership with the banks.
With this long experience, I created my first company in 2003 and other companies since then, still as a company manager and carried out several activities in areas such as finance, tax, real estate, Insurance, banking, etc.)
In early 2014, I wanted to expand my field of action and I specialized in project management at national and international level. I bring my knowledge, financial, tax and legal experience. I participate actively in procurement audits through my international network. I participate in all stages of the project in terms of sales, marketing, development and communication at the national and international level, as well as in the development of financial and strategic analyzes of targeted studies. Preparation and formatting of the business plan, executive summary, presentation book of the project in order to present the projects and make them eligible and coherent with different targeted financial partners likely to propose financing.
AREAS OF COMPETENCE AND EXPERTISE

New Technologies

Nanotechnologies

Renewable Energies

Industry

Hospitality restoration

Treatment and reuse of waste

Food processing

Luxury

Vineyards and Spirits

Location of equipment agroequipement and Btp

Shoes


Sports

Commercial center

Nautics

Automobile

Aeronautics

Medical

Textile

Green Ecology

Cosmetics
With more than 15 years of entrepreneurial experience as an entrepreneur.